New lovely Keira artwork by artist Lannayah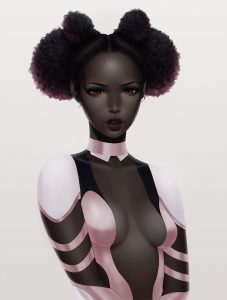 It was really interesting to chat with Lannayah and discover how sharp her work ethic is. I can foresee a bright future for her in the art community. I love her soft and refined style, I think she's aiming to reach great sophistication. I'm really looking forward to seeing how things will evolve and I hope to collaborate again with her on a new project soon.
Support, like, comment ! Help artits grow :)
You can find Lannayah there:
Patreon: https://www.patreon.com/lannayah
Tumblr: https://lannayah.tumblr.com/
Twitter: https://twitter.com/swetta_kim
Hentai Foundry: https://www.hentai-foundry.com/user/Lannayah/profile 
I want to share more of her work, please visit her profiles to discover Lannayah's work!