Black Lagoon Roberta Cosplay for Atlanti-Con in Newfoundland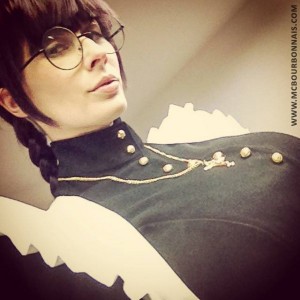 I'm so excited to be received as a cosplay guest for Atlanti-Con next weekend!  I'll have the opportunity to visit Newfoundland and travel through the Canadian Maritimes.  Yes, it's gonna be a road trip through my country!  I'll drive through New Brunswick and Nova Scotia, will take the ferry from North Sidney, NS to Port aux Basque, NL and will drive to the convention in Corner Brook.  I love traveling by drive.  I can stop by, take pictures, have good food and beers.  I'll have an amazing time!
Get your ticket now for Atlanti-Con, September 25-27, Corner Brook, NL, Canada. I'll be there on Saturday and Sunday and will have prints, magazines, Heroes of the North comics, Hornet 1:6 scale figures and Soda Pop Miniatures games for you at my table. See you there!