10-year career: Ninja Division Candy Cosplay
Celebrating my 10-year career! It's in 2011 that a tabletop game company called Soda Pop Miniatures (now Ninja Division) contacted me. They were looking for a cosplayer to bring to life their company's mascotte Candy and asked if I knew a costumer they could hire to build Candy's costume. 'I'm a costumer!' I said. At the time, I was known more as a model than as a cosplayer and costumer.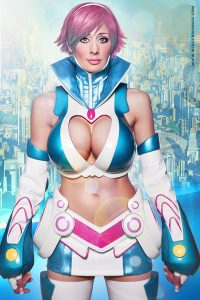 It took me one year to develope this costume. The collar, sleeves and skirt were made of fake leather. The belt was cut in a metal sheet, folded around my hips and covered with fake leather, so it was strong enough to support the fiberglass hip guards.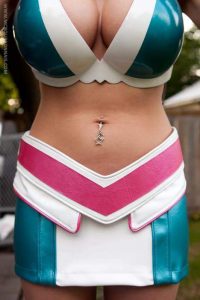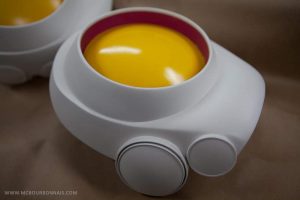 The chest armor piece was also a fiberglass shell, front and back. On the next pic, you can see the shoulder joint.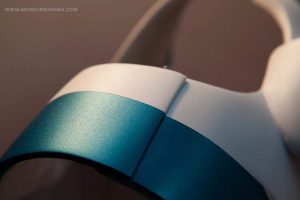 All the hard pieces were made of fiberglass.
After my Mortal Kombat Frost mask, this costume was my first real experience with fiberglass and automotive paint. It took the same time to build this than it took to build my fiberglass robot in 2015. It was truly a learning experience! lol I finally unveiled pics of Candy in 2012, but I couldn't wear this costume for Gen Con that year. It was too uncomfortable. I had to build another Soda Pop Miniatures costume later that year. Candy cosplay print available on my store: www.store.mcbourbonnais.com